Dresses + Jumpsuits
1970s Victor Costa Rose Pink Maxi Dress
1970s rose pink maxi dress with shimmer. Designed by Victor Costa.
Approximately a size Large.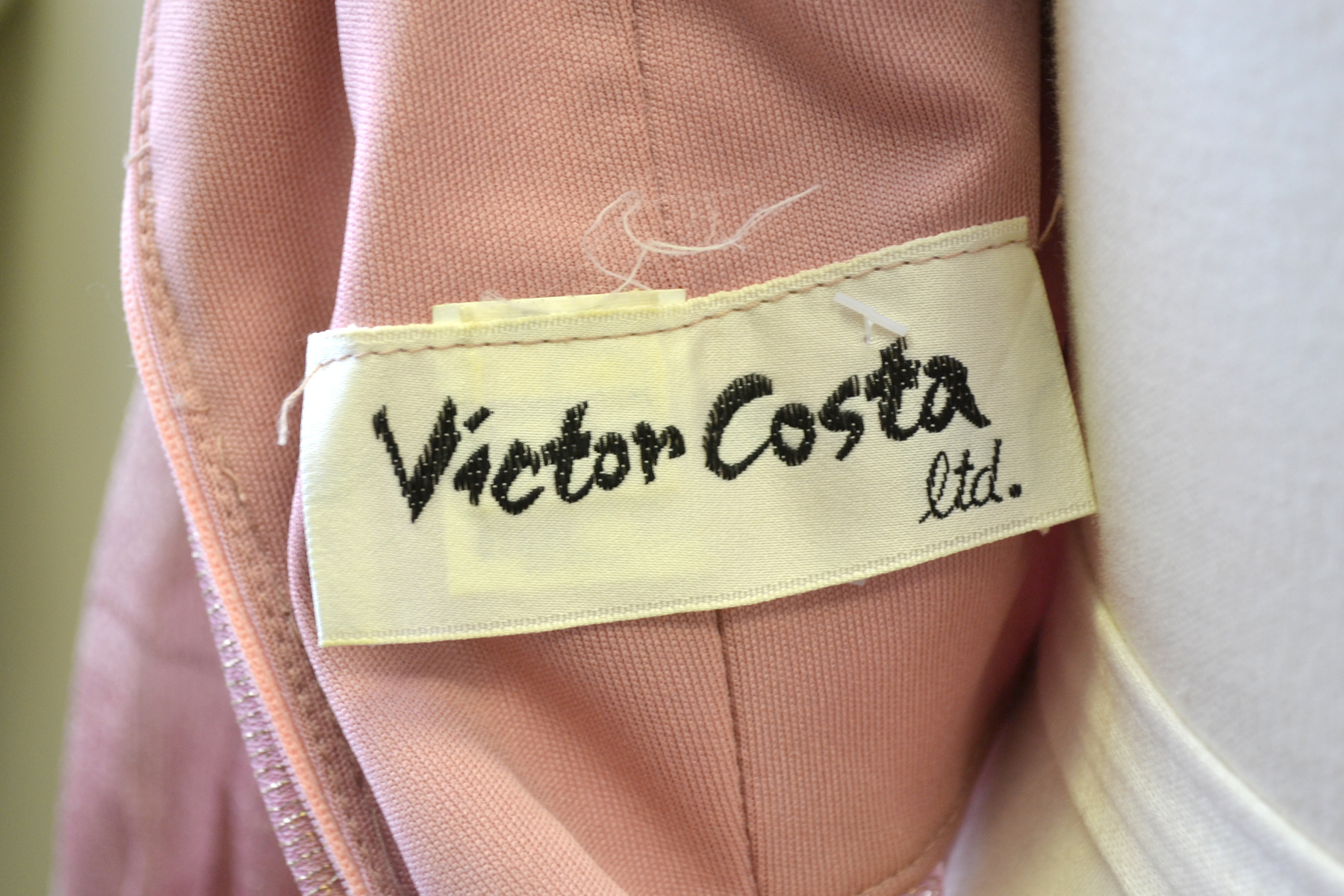 Additional Info
Description: 1970s rose pink maxi dress. Polyester and shimmery metallic lurex. Long full sleeves with snap cuffs. The bodice has a piece over the back that covers over the back zipper and hook and eye closure and ties around the front of the dress. Cowl back neckline, boat neckline in front. The waist ties are thick satin. The bodice is lined, but the sleeves and skirt are not (semi-sheer).
Condition: In great condition. It has no holes or stains. There are a few small runs in the skirt.
Designer: Victor Costa
Stated Size: n/a
Armpit to armpit: 19"
Shoulder to shoulder: 17"
Sleeve length (neck to cuff): 22"
Bodice length: 15.5"
Overall length: 57.5"
Waist: 22 - 32"
Hips: free