Jackets + Coats + Vests
1940s Stroock Cheetah Collar Coat
1940s burnt orange wool collar with cheetah fur collar. Designed by Stroock.
Approximately a size Large.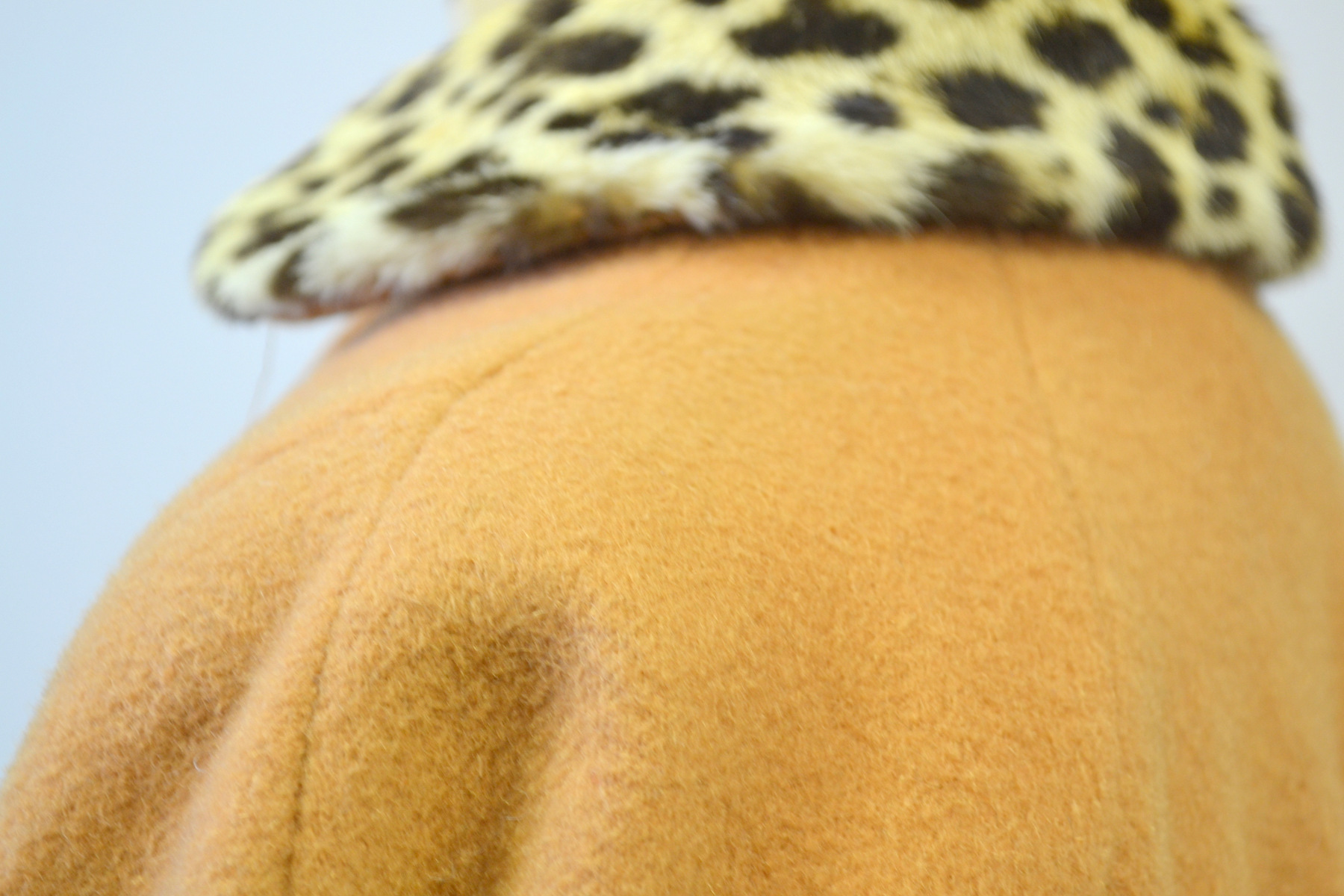 Additional Info
1940s burnt orange wool coat, with a cheetah fur collar. Button front. Fold-up cuffs, and two front pockets. It has padded shoulders. Satin crepe lining.
The labels are for Stroock, and Carol of NY, and it was sold at Ivey's in Charlotte, NC.
In fair to good condition. There are a few small spots, and the coat has some scattered moth nibbles and small holes (no holes larger than a pencil eraser). The lining has a few tiny holes as well.
Armpit to armpit: 22.5"
Shoulder to shoulder: 17"
Sleeve length: 27"
Overall length: 40"
Waist/hips: 56"